About Us
Alpha Direct is all about giving our clients world-class service, creating and maintaining a motivating workplace for our people, contributing to society and delivering consistent returns for our shareholders.
Our clients are our foremost priority which is why we go the extra mile to provide them with value-for-money products, fantastic service and a great deal on their insurance.
We can underwrite virtually any risk large or small and give you the peace of mind you want, all at a reasonable price. Our partnerships give us access to some of the best talent available to underwrite complex risks such as Engineering, Aviation, and Specialised Covers.
History & Culture
In May 2014, Alpha Direct was 'brought to life' by Arun P. Iyer an American Certified Public Accountant and Chartered Global Management Accountant. The company's business model is to offer 'value-for-money' Business and Personal insurance products directly to Batswana and Botswana businesses with the underlying premise ''You could save 15% or more on your insurance''.
Alpha Direct is an approved insurance company in terms of the Insurance Industry Act (CAP 46:02). The work culture at Alpha Direct is one best described as ''Work hard Play hard, every day''. All Alphas are required to spend 20% of their time thinking about new ideas (''Me time'') on what we as a company can do to better serve our clients. This results in powerful ideas that make your insurance costs cheaper, your service better, and your claims processing faster.
Alpha Direct also has a giving culture as part of it's DNA. All Alphas are required to spend 2 days of company paid time on philanthropic or social service causes each year. Alphas are also encouraged and motivated to engage in the local community as volunteers, leaders, and service people to help make the communities we serve better each day. Finally, we are also about learning and constant self-improvement. All Alphas are entitled to an unlimited 100% sponsorship of their education related to insurance, for the duration of their tenure with the company. This ensures that we as an organization are constantly improving our knowledge and capabilities, while also enabling our team members to serve your needs better each day.
Key Personnel
Dr. Kiran C. Patel - Chairman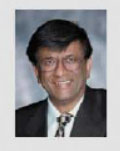 Dr. Kiran C. Patel is a Board Certified Cardiologist based in Tampa Bay, Florida in the United States of America. He is also the former Chairman and Chief Executive Officer of WellCare Health Plans, Inc. (NYSE:WCG) which he purchased and built to grossing over US$1 Billion in premiums. He is currently the Chairman & CEO of America's First Choice Holdings, an insurance company operating in 3 States in the U.S. and underwriting in excess of $1.4 Billion in annual premiums as well as being the lead investor and largest shareholder in Avatar Property & Casualty Insurance Co. based in Tampa, Florida. Dr. Patel's insurance industry experience spans more than 20 years and the successful management of two Billion dollar insurance groups. He and his companies have been featured among the Inc. 500® fastest growing companies in the United States.
---
Arun P. Iyer, CPA, CGMA – Chief Executive Officer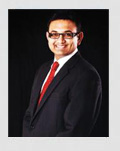 Arun built Astutant Group in Florida, USA from a standing start in 2004 to a multi-million U.S. dollar professional services business with 6 branch office locations and over 40 team members across the State of Florida. Astutant Group offered a diverse range of services including taxation, accounting, and insurance brokerage. Prior to forming Astutant Group, Arun founded a small internet company in his parent's garage called Virtual Internet Africa that built Botswana's most popular portal web site, Chatswana.com. Arun was 14 years old then. Arun has Bachelors and Masters degrees in Accountancy and is a U.S. Certified Public Accountant and a Chartered Global Management Accountant.
---
I.V.K. Chary, A.C.I.I., F.C.I.I. – Technical Director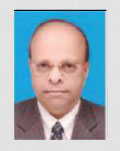 Mr. Chary is a seasoned career insurance professional with a career spanning over 4 decades at every level in the insurance and re-insurance fields. He is a noted expert in all aspects of the non-life insurance business.
He started his career in 1971 at the United Insurance Company of India. After two decades specializing in technical underwriting, Claims management and Re-insurance, Mr. Chary left in 1994 to join the Oman National Insurance Co. in Muscat, Oman, as a re-insurance manager. He continued in the insurance industry in Oman for two years and moved to Bahrain to join National Insurance Company which later merged with Bahrain Insurance Company with the new name as Bahrain National Insurance Company. He served in these companies in various positions as high as Senior Manager (Fire & Re-Insurance) before finally leaving to Kuwait to join Gulf Insurance Co. in Kuwait. He worked there over a decade ending his full time career as Deputy General Manager and continued with it as a Technical Adviser for a further couple of years.
Mr. Chary is a widely acknowledged expert in Non-Life Reinsurance with approbations from Market Leaders like Swiss Re, Munich Re, SCOR, Hannover Re, ARIG, etc. and leading International Reinsurance Brokers such as AON, Guy Carpenter, Willis Re, etc.
Mr. Chary has lectured at various institutions on technical insurance subjects for over 3 decades. He is a paper valuator for the subject of Reinsurance for Fellowship Examination of Insurance Institute of India.
Mr. Chary is a Chartered Insurer, an Associate of the Chartered Insurance Institute of the U.K. (ACII) and a Fellow of the Insurance Institute of India (FIII).
---
The Alpha Direct Value Proposition
An Alternative Way to Look at Insurance through our call centre and our network of in-house agents is, clients are able to talk directly to us without needing to go through a middleman. This means no insurance broker fees or commissions are charged and the savings are passed on to our clients in the form of a reduction or discount in their premium.
With our highly sophisticated underwriting systems, premiums are calculated according to a client's unique risk profile, meaning low-risk clients would not subsidise high-risk clients. So, if you're a low-risk client, you can get insured by Alpha Direct for much less than what you're currently paying somewhere else, and you will most likely save 15% or more on your insurance costs (Roughly 50% of Batswana will). We are the first insurance company in Botswana to implement individual underwriting.
Our insurance products are affordable, straight-forward and there are no hidden surprises. Our short-term insurance clients can choose a fixed or percentage excess amount, irrespective of the value of their claim and their premiums are fixed for a full 12 months. This guarantees their peace of mind and that Alpha Direct will be there for them when they need us the most.